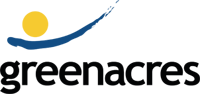 Greenacres Disability Services
Greenacres is one of the largest disability service providers in the Illawarra and for over 65 years has been a trusted name with a reputation for innovation, flexibility and quality supports.
We support participants to achieve their goals, and help them to build confidence, skills and independence to live the best life possible.
As well as our 14 Community Life and Leisure centres located across the Illawarra and Shoalhaven, Greenacres also has Disability Enterprises employing over 230 people with a disability, Enterprise Social activities and the Kickstart Training Centre, developing employability and life skills for high school students and school leavers.
Website: http://www.greenacres.net.au/
Phone: 4222 6200
Email: info@greenacres.net.au